Welcome
Membership
Copyright Gateway Camaro Club 2020
Gateway Camaro Club: Home


Click on the above icon to check out their latest deals on Chevy products!!
Sponsored By
Click on the Membership Application formats below; print it out; fill it out and bring it to the next meeting. Or, you can simply mail your application to:
GATEWAY CAMARO CLUB
P.O. Box 254
Hazelwood, MO. 63042.



Welcome to the Gateway Camaro Club. We are based in the St. Louis, Missouri metropolitan area. We are a growing club, full of Camaro enthusiasts with lots of knowledge on just about anything dealing with the Chevrolet Camaro. Some of the benefits and activities include monthly meetings, cruises to local places of interest, free-classified section for members, get-togethers, annual Christmas party and just good ol' Camaro camaraderie. If you are into Camaros, whether restoring, modifying, driving or just admiring them, the Gateway Camaro Club is for you! Be our guest at the next meeting and come join the fun.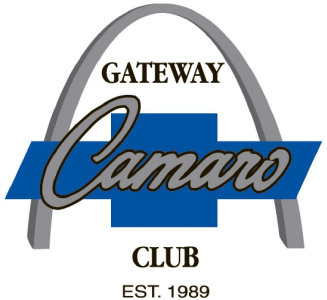 Gateway Camaro Club St. Louis, Missouri Metropolitan Area